👋 Hi, I'm James. Thanks for checking out Building Momentum: a newsletter to help startup founders and marketers accelerate SaaS growth through product marketing.
---
Congrats everyone – we made it. If, like me, you've lost any semblance of time, it's the last day of 2021!
If you're looking for cultural commentary on another weird year that included both an attempted insurrection, and a NYT article with the title 'When an Eel Climbs a Ramp to Eat Squid From a Clamp, That's a Moray', you'll need to look elsewhere.
Instead, here's an end-of-year roundup for the 312 days since I sent the first Building Momentum newsletter – and what 2022 might have in store.
Firstly, a thank you
I wanted to start off with a huge thanks to you.
Without you, there would be no Building Momentum. Here are some stats:
We're at almost 600 subscribers, with more joining every day
Open rates over 50%
80% of subscribers have engaged with at least one email in the last month
NPS of 50
And even more great is the kind feedback that I get from readers. Knowing that something I've put out into the world was appreciated is the best feeling ever.
Recap: the top five posts
There are over 76k words across over 90 posts on the Building Momentum website – and it'd take you over five hours to read through it all.
If that's too much for light holiday reading, here's a shortcut to the top five posts this year:
Why you need a jobs-to-be-done map
How to build customer empathy by understanding the process they follow to achieve job completion and success.
Overcoming product roadmap sales objections
How to educate sales and success teams on the product roadmap, and use simple tactics to navigate feature objections.
The 5 A's of successful feature releases
Please don't just announce new features by email. Think about how to get a bigger bang for your buck with these prompts.
Examples of good positioning
The examples I give as high quality samples of positioning in action from across the tech world.
Template: 19 customer questions for powerful positioning
Using customer development to deeply understand customers and extract insights for your go-to-market strategy
Looking to 2022
2022 is shaping up to be a big year: huge growth at my day job, more interest in my positioning framework, and then on a personal note, buying a house and thinking about starting a family!
For Building Momentum, I expect to continue with the formats I've used so far (a post on Tuesday, the Overview on Friday), and I'd like to offer more video content as requested by many of you!
Aside: I'm running a short survey on what you think of Building Momentum so far – take the survey here.
I'd also like to do more of the podcast and conference opportunities I've had in 2021, like Spill The Marketing Beans, The Competitive Enablement Show, and the Product Marketing Summit. If you run a podcast or looking for conference speakers, let's talk!
Moving forward with principles
Unlike everyone else on my Twitter feed posting their 2022 personal OKRs, I'm not going to set any. Instead, I'm re-committing to act with my principles and personal values:
Shared adventure: unusual, exciting experiences as a team
Learning: acquiring knowledge, and applying theory to practice
Fulfilment: achievement, gained by taking action based on a conscious understanding of what is important, and why
Here's to 2022! 🎉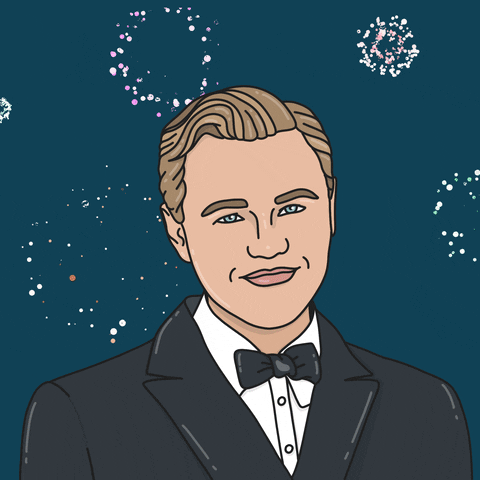 ---
Thanks for reading! Let me know what you thought – find me on Twitter and LinkedIn.
P.S. If you've found value in Building Momentum, could you buy me a coffee? Here's my tip jar – any support is gratefully appreciated! 
P.P.S bonus punny gif below:
P.P.P.S: If you enjoyed this post, will you share Building Momentum with your network?